Another Real Estate Boom is Coming Soon
October 5, 2020
ISWebmaster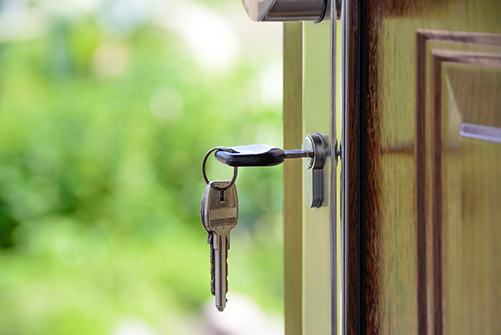 Homes, homes everywhere, and there are still more to come! Coastal Southeastern North Carolina is a real estuary of real estate success. If you've been thinking of ditching your old life and picking up something that gives a bit more meaning to your golden years, there's no better time than the present to start considering a move to the greater Wilmington area. While Wilmington has always been desirable, there is a second wind on the horizon as many aspiring homeowners like you are scrambling to grab a piece of land while its still available. According to the AARC, that new boom is closer than you think.
With mortgage rates dropping to 2% in North Carolina, and many homeowners dissatisfied with city living, we expect to see a massive exodus in the coming years. While you might be tempted to wave these trends off as being exaggerated, professionals from the American Association of Retirement Communities in one of their latest bulletins, point out that there is merit here.
The AARC has been monitoring real estate trends since the start of the COVID-19 pandemic, which had shown some decline early on. But now, there is a new trend on the rise. Demand for either new or secondary homes has increased as 2020 has progressed has surged upwards. It has been record-breaking according to the AARC, and that has been for both older couples and even younger families. Many families with school-age children and aspiring homebuyers in general are looking for refuge in more rural locations with wide-open areas. These include planned communities that the greater Wilmington area of North Carolina specializes in. In an age where many decide to work remotely, second-home stays are now being measured in months rather than days. This is important to know because real estate has now gone beyond just looking for a place to retire; it is now encompassing younger crowds who want to stay at a second home for most of the time. Buyers on both ends of the spectrum are also looking for move-in ready homes and a short waiting time to settle in.
Many AARC experts describe this mentality of "you only live once" to be a major driving force for this trend. People are just tired of being cooped up in more populated areas and are looking to finally stretch their wings a bit. They want secondary homes or a new primary residence that has an ideal location, amenities, and a host of other benefits. These are the types of lifestyles that Brunswick Forest caters to. A wide arrangement of floor plan choices from 10 preferred building partners is also a big advantage to aspiring homeowners looking to move to Brunswick Forest.
If you are thinking about riding on the coattails on the upcoming home boom, there is one optimal choice for moving down to the greater Wilmington area, and that's Brunswick Forest. Meet our real estate team and visit us at one of our future homecoming weekends. See what homes are available right now in our Homes to Tour digital flipbook or visit the Digital Tour page on Facebook. Regardless of how you choose to live your life, Brunswick Forest has a spot that you can proudly call "home." Contact the real estate team for more information at 855.983.9579