A Symphony of Delight: The Wilmington Symphony Youth Orchestra
October 16, 2019
ISWebmaster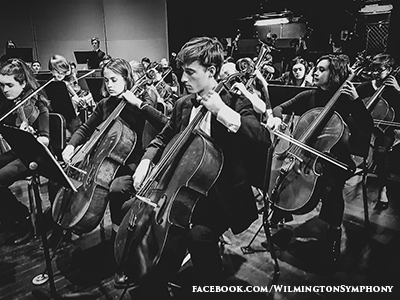 From local artists to street musicians, Wilmington, North Carolina is alive with talent. Founded in 2002, the Wilmington Symphony Youth Orchestra provides an outlet for young musicians to express themselves in a creative way. It's a real treat to hear so many talented young musicians perform live together, and you will be able to hear them playing this weekend at Kenan Auditorium!
The Wilmington Symphony Youth Orchestra ensures that youngsters who are musically inclined have a place to learn and perform. This organization offers several youth programs such as music for youth education, which positively impacts students from 9th to the 12th grade, across the Lower Cape Fear region. Music Director Steven Errante helped form the program to compliment other school music events. Audience members have enjoyed performances by this group on a yearly basis, and now it's your turn!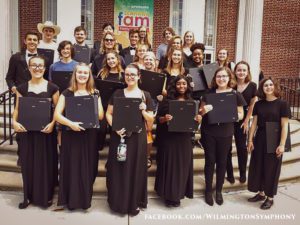 This group of talented, young musicians will blow you away with their mastery of stringed instruments, conducted by Lisa Gattuso. Several pieces will be performed live, enchanting and entertaining you all the way through. The sounds you'll be hearing are reflective of the diversity in Wilmington's cultural arts scene. Wilmington Symphony Youth Orchestra is a positive force in our community that helps cultivate music education.
The Wilmington Symphony Youth Orchestra
What: Youth Orchestra & Junior Strings
Where: Kenan Auditorium UNCW, 515 Wagoner Dr. Wilmington, NC
When: Sunday October 20th, 4pm
Price: $6.00 per adult, youth 17 and under are free.