A Message from Your Pickleball Instructors!
July 22, 2017
Katie McAlick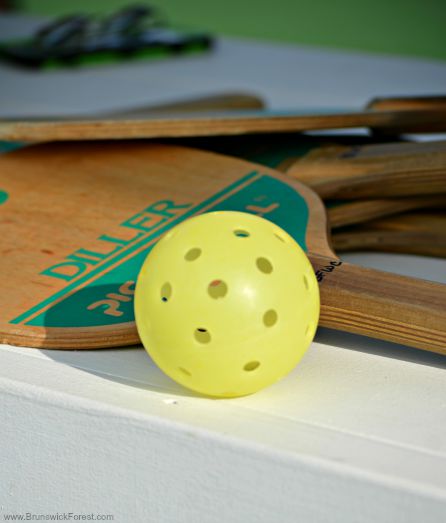 If you've ever wanted to take a swing at pickleball, here's the perfect chance to jump in the game! Certified Brunswick Forest pickleball instructors, Jan Abbott and Richard Holloman, touch on beginner and advanced clinics, meeting new people, and getting involved in the Brunswick Forest pickleball community.
Meet the Pickleball Community
With almost 450 members in the Brunswick Forest Pickleball Association, it's really hard not to meet new people! Through parties, barbecues, and community events with the Pickleball Association, getting to know your neighbors is easy. Take part in any of the pickleball clinics, drop-in sessions, or tournaments as you meet new people while enjoying a healthy and active lifestyle!
866-831-8289