A DAY IN THE LIFE OF A BRUNSWICK FOREST RESIDENT
February 7, 2016
Brunswick Forest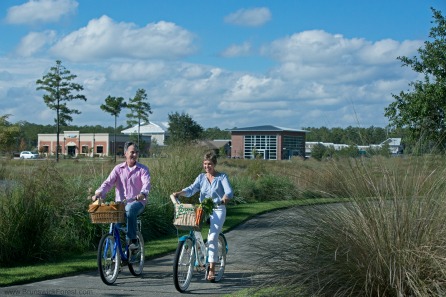 One thing we hear again and again from our residents is how choosing Brunswick Forest had such a positive impact on their day-to-day lives. Whether it is a more active way of life or a burgeoning social network, new residents to our community enjoy an improved lifestyle. What is it like being a resident of this award-winning community? See for yourself!
WAKE UP TO WARM WEATHER AND SUNSHINE
Brunswick Forest is located in Southeastern North Carolina where the average daily temperature is 72 degrees and the sun shines most days of the year.
WORK OUT AT THE FITNESS AND WELLNESS CENTER
Brunswick Forest offers its residents a number of amenities like its 18,000-square-foot Fitness and Wellness Center. Here, residents can utilize state-of-the-art cardio equipment, work out in the weight room, take a dip in the indoor pool with spa, enjoy some time in the steam room, take a group fitness class in the Leland Room and catch up with their neighbors at the facility's common area.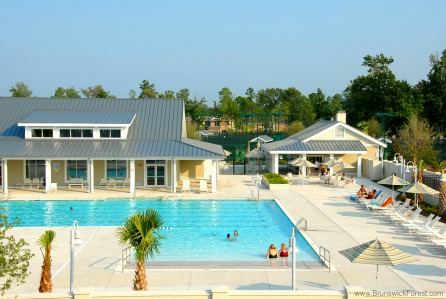 HAVE LUNCH AT PIZZETTA'S
Brunswick Forest is unique among other planned communities in the area in that it has 160-acre commercial center built in to the front of the community. The Villages at Brunswick Forest has restaurants, retail shops, a bank, coffee shop, grocery store, medical and dental providers and much, much more for residents' convenience.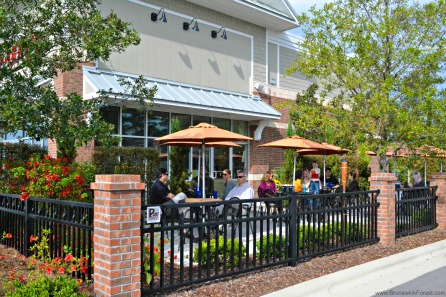 MEET WITH YOUR NEIGHBORS FOR BOOK CLUB
There are more than 50 resident-sponsored clubs that meet regularly at Brunswick Forest—often times at the community's beautiful meeting space at the Community Commons. Whatever you are interested in, there's probably a group or club dedicated to it within the community!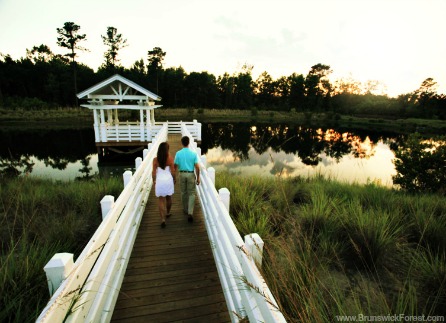 PLAY A ROUND OF PICKLEBALL
Pickleball, a combination of tennis, badminton and ping-pong, is one of Brunswick Forest's most popular sports! The community's new pickleball courts are the perfect place to spend your afternoon as a resident of this community.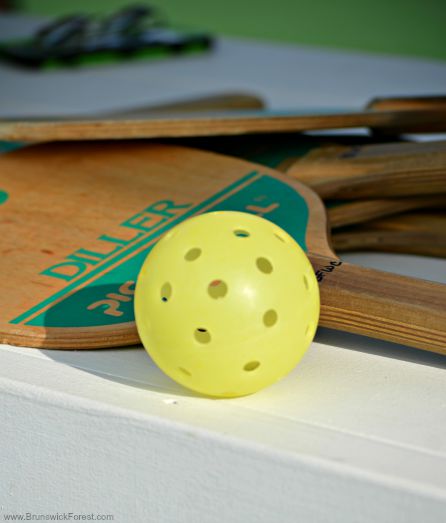 ENJOY A WINE TASTING AT CAPE FEAR NATIONAL
The clubhouse at Cape Fear National hosts events and activities every single week from Pub Night to Bingo. One of our residents' most favorite activities are the Uncorked Wine Series evenings where an expert sommelier pairs wines with food from the clubhouse restaurant, The Forest.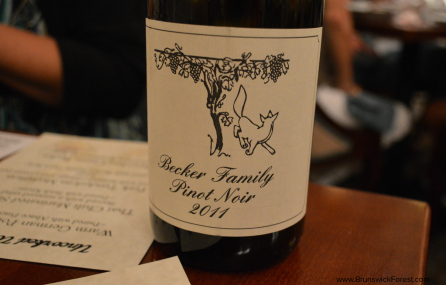 888.371.2434
www.BrunswickForest.com