A COASTAL CHRISTMAS
December 17, 2013
Brunswick Forest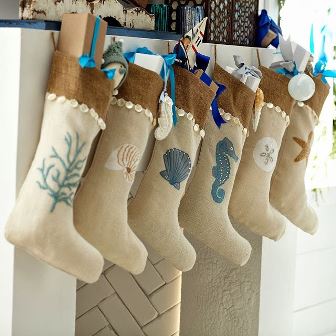 At Brunswick Forest, it is a jolly and joyful time of year to live in Coastal North Carolina.
A mild winter and clear blue skies set the backdrop for the perfect coastal holiday at Brunswick Forest. Decorate your home in Coastal Christmas and holiday décor easily by adding just a few touches! Try incorporating coastal colors like white, tan, navy and seafoam into your holiday décor; as well as simple natural touches like pieces of driftwood, starfish, sandollars and seashells as Christmas décor accents or tree decorations!
Have a very beachy holiday season and enjoy more ideas from our Coastal Christmas Pinterest board!