6TH ANNUAL BOAT REGATTA AND SUN FUN FESTIVAL
May 15, 2016
Brunswick Forest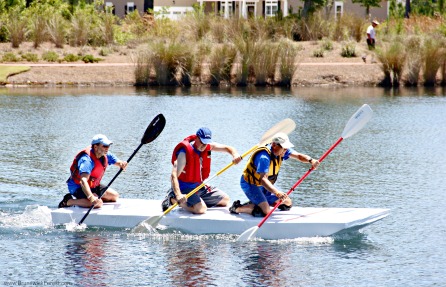 Saturday, June 4th 2016, Brunswick Forest will hold its 6th Annual Cardboard Boat Regatta and Sun Fun Festival! The festivities will begin at the community's beautiful park at Hammock Lake, located in the Shelmore neighborhood, at 11 am and run through 2 pm. The cardboard boat race, featuring entries from six different community teams, will begin at 1 pm.
AN ANNUAL TRADITION
The Brunswick Forest Cardboard Boat Regatta is an annual tradition beloved by both long-time community residents and newcomers alike. Each team has an opportunity to build a cardboard boat to enter the race to win the annual championship. This year, the race will include two turns for a longer, more exciting event.
WATER SPORTS AND MORE
In addition to the cardboard boat race, the festival will feature paddleboard and kayak races in Hammock Lake, stand-up paddleboard demonstrations, face-painting, animal-balloons, clowns, a DJ, a cornhole tournament, Poor Piggys food truck and Sunset Slush slushies for purchase. Feel free to bring your own picnic basket and beverage for a day of fun in the sun!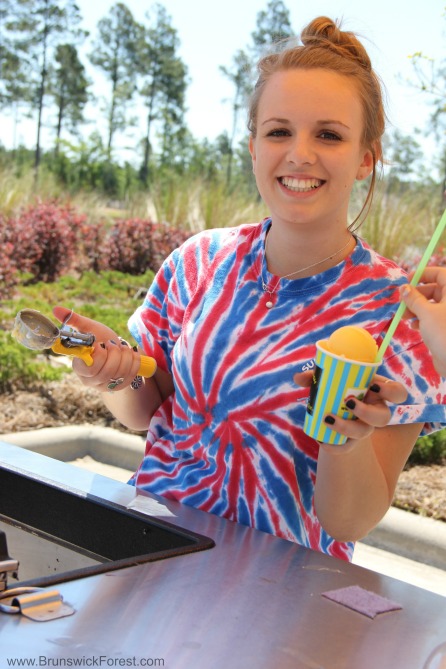 CELEBRATION CONCERT
The evening of the 6th Annual Cardboard Boat Regatta and Sun Fun Festival, Brunswick Forest will host a celebration concert in Annsdale Park featuring local classic rock cover band, The Fury. The music begins at 6 pm, so head out to the park with your chairs, tents and tailgate items for a night of celebration, music and lots of fun!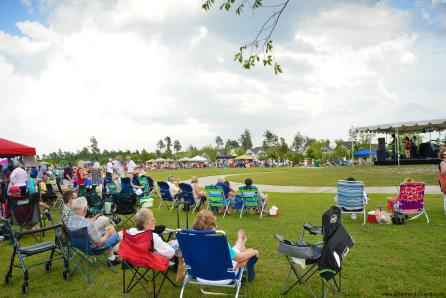 888.371.2434
www.BrunswickForest.com