new neighbor spotlight: wayne & linda langhorst
May 22, 2017
Katie McAlick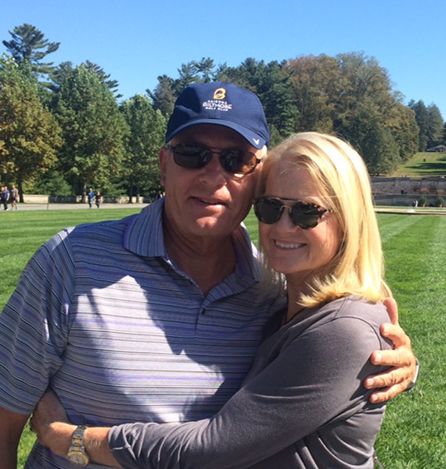 Meet your new neighbors Wayne and Linda Langhorst! Originally from the state of Illinois, Wayne and Linda moved into their JordanBuilt townhome in our Park Landing neighborhood in the Spring of last year. Having rented in the area for a few months prior, they quickly became acquainted with the local area and made friends with fellow Brunswick Forest residents through Zumba and tennis classes at the Fitness & Wellness Center!
FINDING THEIR WAY TO COASTAL NORTH CAROLINA
After speaking to Brunswick Forest Sales Executive, Lynda Foster, at an Ideal Living Show in Illinois, the Langhorst's were intrigued by our community and all it had to offer; Lynda "really made an impression on us" and she's "the one that got us down here." When they made the move and started living in Coastal North Carolina full-time, they dove right into activities like tennis & pickleball, golf, walking & biking, group fitness classes, and trips into downtown Wilmington!
CONVENIENCE IN A PRIME LOCATION
Between The Villages Shopping Center and the proximity of the community to the city of Wilmington, the Langhorst's love that Brunswick Forest is in a prime location to shopping and entertainment.  Wayne and Linda love being able to bike to The Villages for a bite to eat or to pick up groceries, while also being able to venture into cultural downtown Wilmington.
From Lynda Foster's tremendous help to easy access of all the amenities in Brunswick Forest, the Langhorst's love their new lifestyle and their new home and say that they "couldn't have picked a better place to retire."
Welcome Wayne & Lynda! And great job Linda!!
866-831-8289